Pricing, Reference Documents, and Implementation Support
If you have a question concerning service pricing, documentation, or implementation, please use our Contact Us page. An appropriate representative will get back to you during regular business hours.
Technical Support and Account/Billing Inquiries
If you are a current customer and have a question concerning a technical issue or related to account/billing, please contact our support team by logging into the User Console, clicking the Support menu at the top right, and selecting Contact us.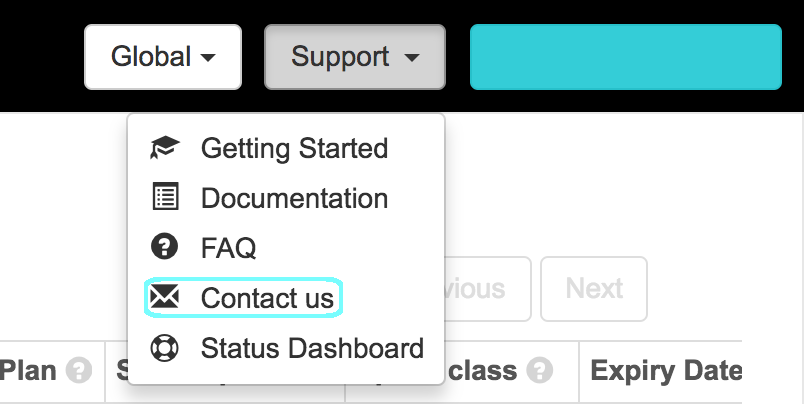 Our support is available Monday through Friday, excluding holidays. If we see an issue that requires immediate attention, we will respond outside of the normal hours on a best-effort basis, depending on the indicated issue.