SIM management screen
Select the SIM you wish you see the location for, and select 'Details' and then select 'Session Details'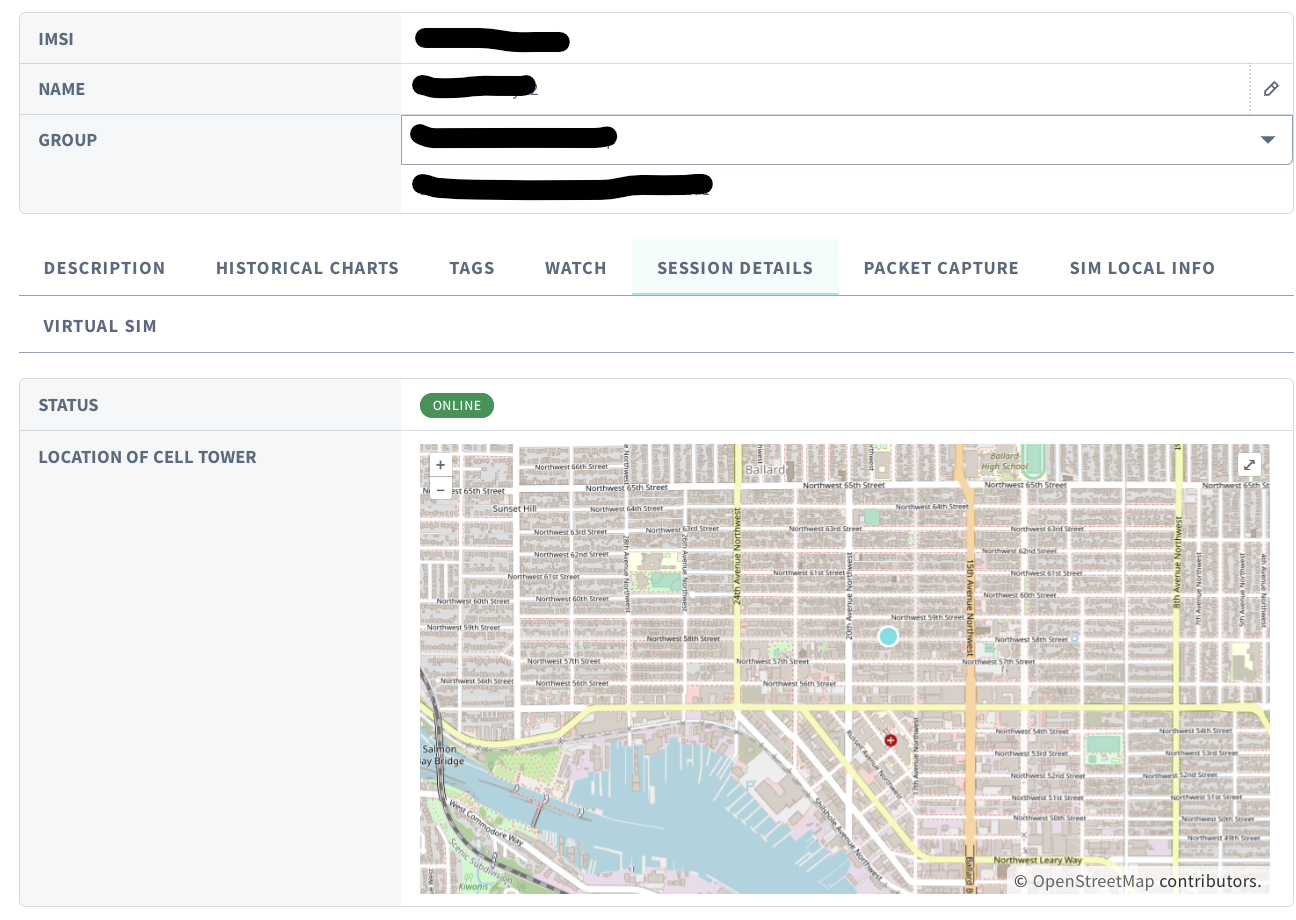 This location information uses an open source base station database. Location information can be obtained through communication using IoT SIM for specific regions. For use cases where you want to obtain highly accurate location information more reliably, we recommend incorporating GPS into the device. An example of this can be found here
Important Information
The available location information is based on mobile phone base station information. Therefore, please be aware of the following points.
Base stations are added and changed. Although the latest information is reflected at any time, some base stations are not listed in the database. In this case, location information cannot be specified and is not displayed on the map.
It cannot be used for 3G communication with IoT SIM for specific regions.